.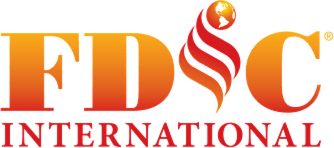 Exhibitor Marketing Solutions
FDIC International offers thousands of Fire & Rescue professionals from around the world, quality world-class instructors, classrooms, workshops, H.O.T. evolutions and the most innovative products and services available to the industry displayed by over 800 exhibiting companies. 
FDIC International
Types of Departments Attendees

Drive traffic to your booth with an eblast to FDIC preregistered attendees.

Ensure maximum engagement with FDIC preregistered attendees through a series of custom messaging based on their initial email promotion.

Amplify your reach by advertising on FDIC.com and engage with all website visitors–including over 35,000 attendees.

Boost your reach on FDIC social media accounts, gathering over 160k followers.

Create buzz and momentum by reaching our readers leading up to the show.
Promote your company's products and technology with our onsite video creation, and have it shared across all our digital channels post-show. 

Increase your visibility among attendees and grow your business with a mobile app sponsorship.

Promote your brand via an array of opportunities surrounding our onsite podcasts–from promos leading up to the event, to branding and live plugs onsite, and then shared post-show.

Maximize your reach & drive visitors to your booth by advertising in the official show guide.
MORE LEADS
It doesn't get any easier than this!
FDIC's MATCH! program is the most direct path to meet with decision makers who are actively participating in selecting products or services now.
Get a jump start on your lead generation by meeting with MATCH! VIPs who are looking to source what your business provides, a full FOUR hours before the exhibit hall opens on Thursday morning.
Contact us with any questions...